Denise
Clarke
Associate Artist
Dancer. Choreographer. Actor. Writer. Director. Teacher. Mentor.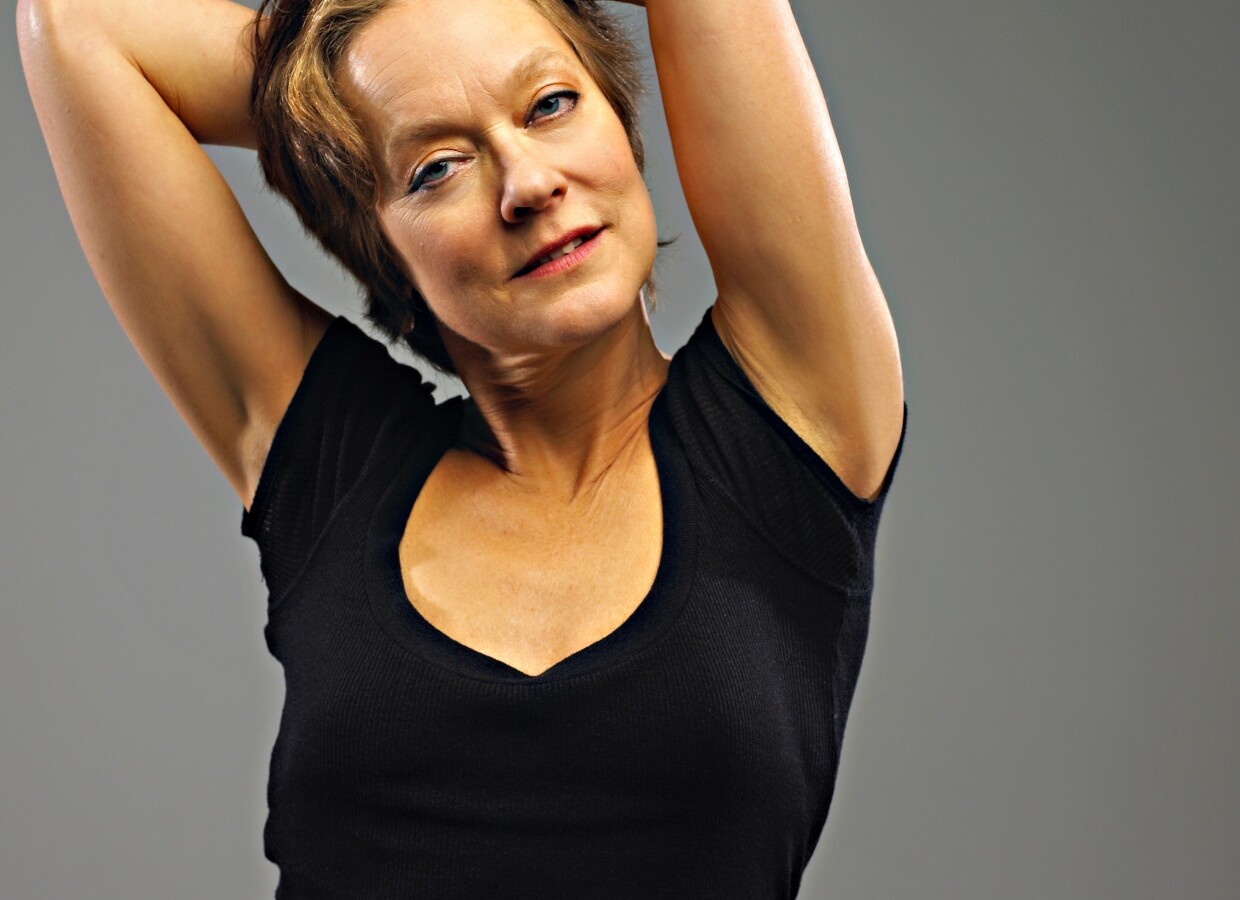 In addition to her multi-faceted career in Canadian arts, Denise is the Associate Artist and a permanent member of the One Yellow Rabbit Theatre Ensemble. Over the years, OYR has produced several of her plays, including Breeder, So Low, Permission, Featherland, Sign Language, Heavens to Murgatroid, A Fabulous Disaster, Smash Cut Freeze, Wag and Room 333.
Clarke designed and was the Director of the OYR Summer Lab Intensive from 1997-2019. In 2018 she wrote The Big Secret Book, An Intense Guide To Creating Performance Theatre. Today she directs the Beautiful Young Artists program. The program provides training and mentoring while introducing emerging local artists to the OYR stage.
Clarke also works as a free-lance choreographer and director. She has choreographed for Theatre Calgary, The Citadel Theatre, Vancouver and Calgary Operas, the Canadian Opera Company,The Shaw Festival and Canadian Stage and directed several productions outside of her OYR work.
She is the recipient of numerous awards including local theatre awards in Calgary, Edmonton and Toronto. Along with the OYR Ensemble she was awarded the Alberta Lieutenant Governor General Distinguished Artist Award and The Calgary Mayor's Distinguished Artist Award.
Denise was appointed as a Member to the Order of Canada and also recognized by the University of Calgary with an Honorary Doctorate in 2013.