In 1982 Blake Brooker, Michael Green and a group of other young creators gathered in Blake's living room and founded One Yellow Rabbit. Their first show, Leonardo's Last Supper, was performed at the Edmonton Fringe Festival and then in Calgary at the Off Centre Centre, that August.
In 1988, Denise Clarke, Richard McDowell and Andy Curtis joined the company. Along with Blake and Michael, they formed the long-term beating heart of the company - The Resident Ensemble. Tears of A Dinosaur was the first show that was created and performed by the Ensemble.
Over the years, the company has maintained what they lovingly refer to as a "permeable" ensemble, with additional long-time collaborators who come and go. This list of artists has included Onalea Gilbertson, David van Belle, David Rhymer and John Murrell.
In 2014, the Ensemble lost their first member, Richard McDowell, followed by the death of Michael Green in 2015.
Today, the core of the company still remains. Blake Brooker, Denise Clarke and Andy Curtis. Along with occasional help from some friends.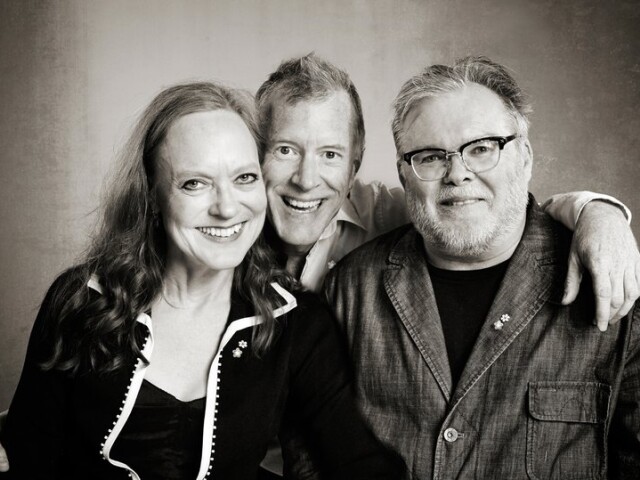 Who we are now
We are now more ferocious than ever in our conviction to stay true to our mission: to be authentic and to create theatre that is vital and relevant – and fun. We also believe as strongly as ever, that we play a role in helping to realize a civil society. So, we will continue to look for opportunities to walk the talk.
The OYR Ensemble through the years