Learn more about who's coming to the Rodeo.
See what's happening on a specific date.
CHAMPIONING CREATIVITY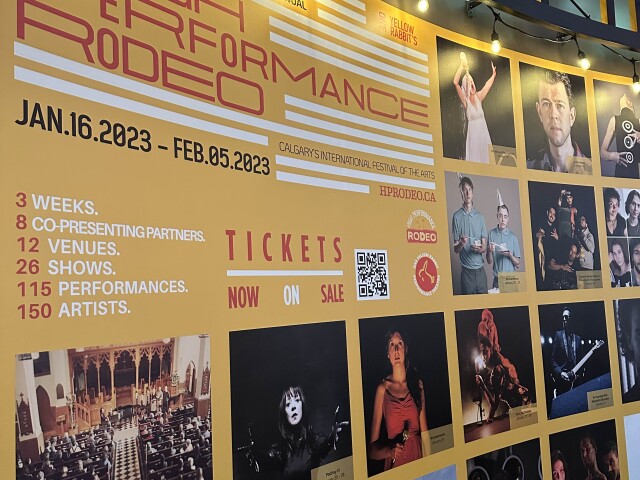 DIVERSE VOICES
Challenge your worldview with powerfully inventive performances. See mesmerizing dance and smart-ass cabarets, or musical magic and startling world premieres. It happens in basements, bougie box seats and dozens of other locations. Surprise yourself with new discoveries.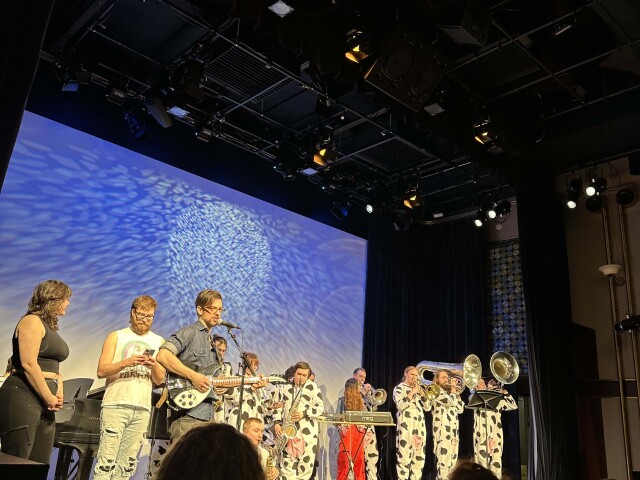 CREATING COMMUNITY
Marvel as Calgary's creative community continues to blossom, even in cold, old January. Established international artists mingle with burgeoning local talent, volunteers corral newbies into the Rodeo arena, and everyone lingers in the Laycraft Lounge.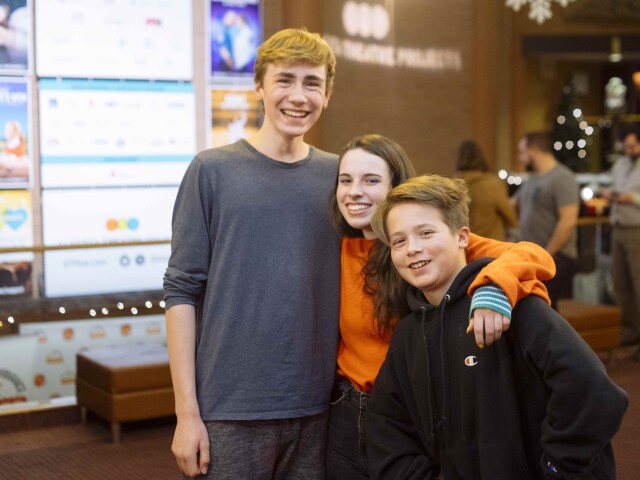 BEAUTIFUL YOUNG STUDENTS
Gift your students new connections that will invigorate their learning. Watch as their relationship to theatre grows and deepens with free admission to shows, weekly artist talks, workshops and gatherings. Find out more about our Beautiful Young Students program.
Rodeo & Save
We work to keep our ticket prices affordable for all Calgarians. Find out the many ways you can see our shows at the best possible price.
Artist Inquiries
Do you have the perfect show for the High Performance Rodeo? Something to tantalize the tastes of arts and culture lovers?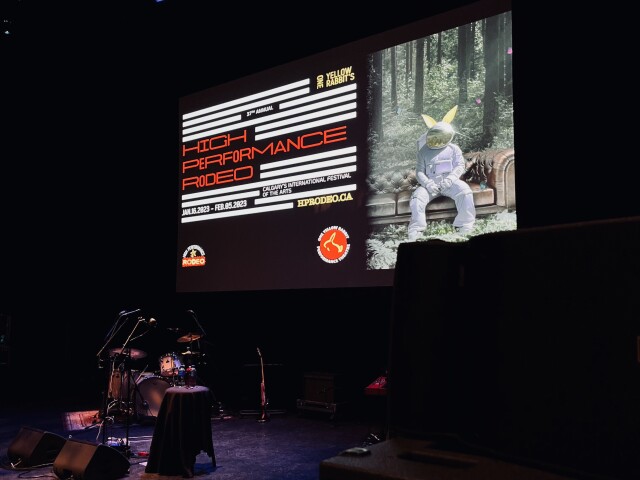 Imagine your show here ...