High Performance Rodeo
Pochsy IV
Jan. 25 - Jan. 28 2023
A stunning testament to the power of art to unite all humanity. Or so says Pochsy.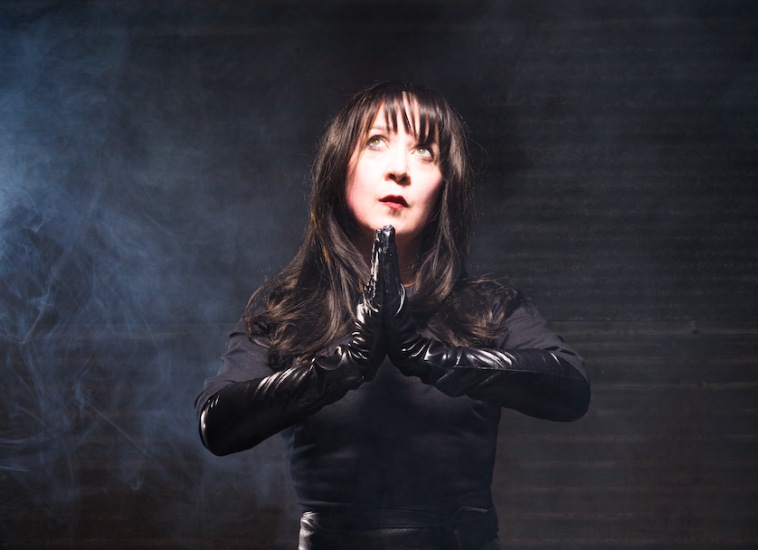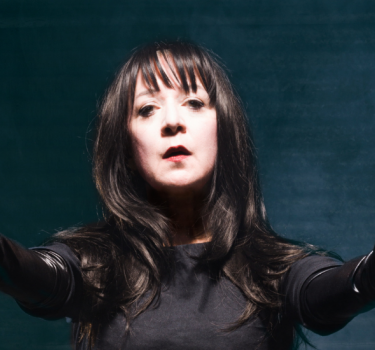 Warnings
This production used non-toxic haze and fo
ingenious acidic comedy - The Globe & Mail
Pochsy works at Mercury Packers. Where she packs mercury. This is a dark comedy. Not for children. It's like a concert inside a mind inside a body sailing the River of Contemporary Consciousness. Pochsy offers herself up as a kind of salve for your 3:33 a.m. worries and dreams, from Neo-banking to the future of humankind.
This show follows on the acclaimed trilogy of Pochsy Plays, which have traveled the globe. IV is brought to you by the plays' creators and collaborators who've also Brough you adult horror clowns Mump and Smoot and Crawlspace. You do not have to have seen the previous Pochsy shows to see this one, just as you can watch a Looney Tunes cartoon without missing the beat - same body, separate cells.
hines is an astonishing artist, both as a writer and a performer - Edmonton Journal
CAST AND CREW

Created and Performed by Karen Hines
Directed by Michael Kennard
Lighting and Set Design by Sandi Somers
Music and Sound Design by Chantal Vitalis
Additional Sounds by Richard Feren
Costume Consultant Justin Miller
Clunic Consultant and Associate Artist - John Turner
Production Dramaturg Blake Brooker
Graphics - Peter Moller
Production Associate and Social Media - Kate Pallesen
Co-Producer - Dianne Goodman
Producer - Keep Frozen
ABOUT THE ARTIST
Karen Hines
Karen Hines began her theatrical career as an underground comic and emerged as the author of seven award-winning plays which have been presented across North America at venues including One Yellow Rabbit, Tarragon Theatre, Boca del Lupo, Alberta Theatre Projects, Factory Theatre, Actors Theatre of Louisville and Joe's Pub (Public Theatre). She is a two-time finalist for Canada's Governor General's Literary Award for Drama, and a recent finalist for the Siminovitch Prize. She has directed and dramaturged the play creations of other Canadian theatre artists such as Linda Griffiths (Age of Arousal), adult horror clowns Mump & Smoot (Mike Kennard and John Turner), Jamie Dunsdon (Bliss) and Michelle Thrush (Inner Elder). Karen is an actor in Canadian and American television and film, and her own short films featuring the character "Pochsy" have screened on six continents.
Hines is the daughter of scientists, and since 1992 her performances have offered darkly comedic satires. Through visceral and literary alchemy (magical realism blended with comedy and horror) she aims to offer her audiences a moment's escape from the need to escape. Chicago born, Toronto bred, she currently lives in Calgary where she has been collaborated with One Yellow Rabbit Performance Theatre and Alberta Theatre Projects and has written National Magazine Award-winning pieces for Swerve Magazine. She has recently performed her real estate horror "Crawlspace" in micro theatres across Canada, and both it and "All the Little Animals I Have Eaten" have had their debuts in French translations. "Crawlspace" can now be heard as a CBC podcast.
Explore More from Karen Hines
My name is Pochsy: An Industrial Film
Crawlspace CBC Podcast
Books published by Coach House